Creationwork offers Mindfulness Meditation Retreat With Dr. Linda Lehrhaupt (in english)
What the retreat includes:
Extended practice in mindfulness exercises such as sitting and walking meditation. Also guided meditations on certain themes
Sessions in mindful movement
Small group interviews
A daily talk on themes related to mindfulness practice
Occasional mindful sharing sessions based on Council practice and mindful dialogue
At all other times, mindful silence will be practiced
Language of the retreat
The retreat will be in English.
Requirement to participate in the retreat
Retreat experience is not necessary to participate in this retreat.
However, participants should have experience in mindfulness meditation. This might include (but is not limited to):
participation in an 8-week course on MBSR, MBCT, MBCL, MSC or other mindfulness program. Practitioners of other contemplative traditions are also welcome
Regular practice in a meditation form that includes silent, sitting meditation.
Participation in mindfulness  teacher trainings
Silent, sitting meditation experience using meditation apps or other forms of instruction and practicing regularly (three times per week) for at least one year.
The retreat also provides an excellent opportunity for teachers of mindfulness and mindfulness-based approaches to deepen their practice.
Participation in this retreat fulfills the retreat requirement for joining the MBSR teacher-training program in Mindfulness-Based Stress Reduction offered by the IMA and Creationwork, its cooperating partner in Norway. This training will begin in February 2022.
Where, When & Price
When
24. – 29. June 2022
Deadline for registration: 15th of Mars 2022
Where
Nøsen Yoga og Fjellhotell
Panoramavegen
Oppland, 2960
Norge
Price
Retreat fee:   4.900 NKR.
The charges for accommodation with full pension:
Shared room (max 3 participants sharing): 4.750.- nkr.
Twin room (max 2 participants sharing): 5.550.- nkr.
Single room (max 1 participant): 6.250.- nkr.
Single rooms are limited , therefor we recommend early booking.
Due to upgrade, the single rooms may increase in prize in 2022.
Registration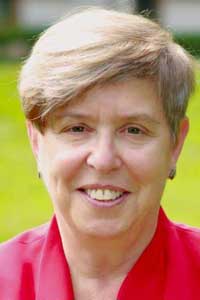 Linda Lehrhaupt, PhD, is the Founder and Executive Director of the Institute for Mindfulness-Based Approaches (IMA). As a teacher, trainer and supervisor, she is recognized internationally as one of the pioneers of mindfulness-based teacher-training programs.
Dr. Lehrhaupt began teaching Mindfulness-Based Stress Reduction (MBSR) in 1993 and has been training teachers in MBIs since the IMA's founding in 2001. She is certified to teach MBSR from the Center for Mindfulness in Medicine, Health Care and Society (CFM), in Worcester, Mass (USA) and holds a doctorate in Performance Studies from New York University, with a specialization in religious rituals and traditions. She also holds a degree in education and has taught in secondary school and adult education since 1971.
Dr. Lehrhaupt has practiced Zen meditation since 1979 and has received full authorization as a Zen teacher in the White Plum lineage founded by Taizan Maezumi, Roshi. She began studying Tai Chi and Qigong in the late 1970s and for over 20 years directed innovative teacher-training programs in mindful movement.
She is also the creator of the Mindfulness-Based Teacher Project (MBTP), a podcast series, dedicated to supporting, inspiring and sharing know how with teachers of mindfulness-based approaches, mindful movement and teachers in contemplative traditions. Please see  https://www.institute-for-mindfulness.org/news/mindfulness-based-teacher-project-mbtp.
She is the author of Riding the Waves of Life: Mindfulness and Inner Balance (in German, Kösel, 2012) and Tai Chi as a Path of Wisdom (Shambhala, 2001). She is co-author of the book Mindfulness-Based Stress Reduction: The MBSR Program for Enhancing Health and Vitality (New World Library, 2017).
Born in New York City, Dr. Lehrhaupt has been living with her family in Germany since 1983.